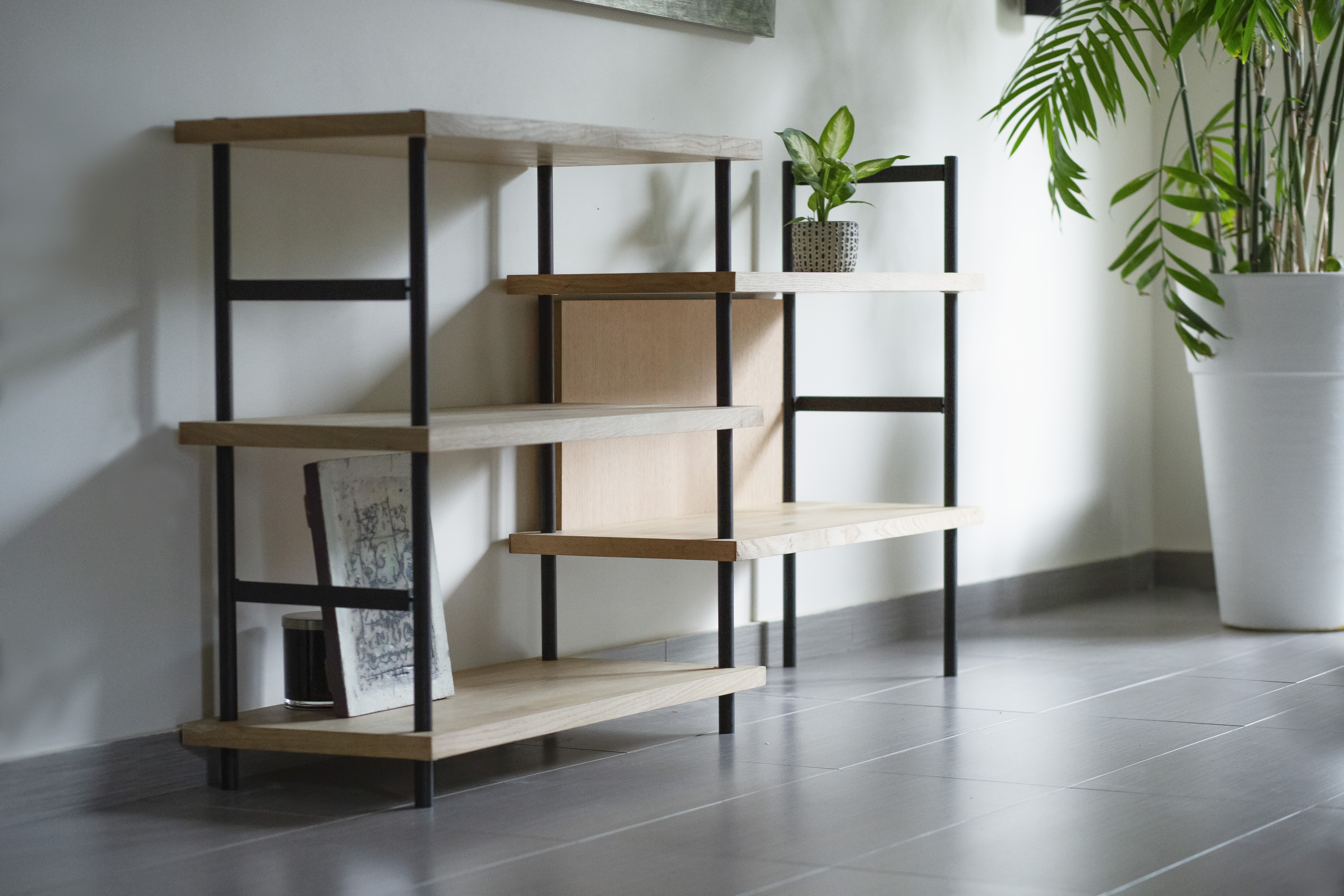 Modular Shelving System
Moira is a modular shelving system composed of single parts, that offers you the freedom and possibility to build your own piece of furniture with the use of only one allen key. With the element of floating shelves and a minimal aesthetic language inspired by the paintings of the Dutch artist Piet Mondrian, Shelfless has the intention to meet the needs of the ever-changing environments of homes and offices, allowing infinite design variations that can go as tall and wide as needed.


nm
Moira is a design that will last. All its parts were carefuly designed to be seperated, maintained or repaired easily and indefinitely, while also allowing for a simple end of life recycling.
Friendly Materials
Made with three main materials: CNC ash/oak decks sourced from sustainably managed forests, aluminum rings cut on the lathe and steel tubes.
Flat Pack Design
The design consist of parts that are completely separable, allowing for easy transportation of the shelf in the most reduced form and minimal volume.


Floating Shelf
The elegant and slim shape is achieved thanks to the development of a simple aluminum part that is capable of fixing the shelf anywhere on the metal tube in the most discreet, safe and intuitive way possible.
m
m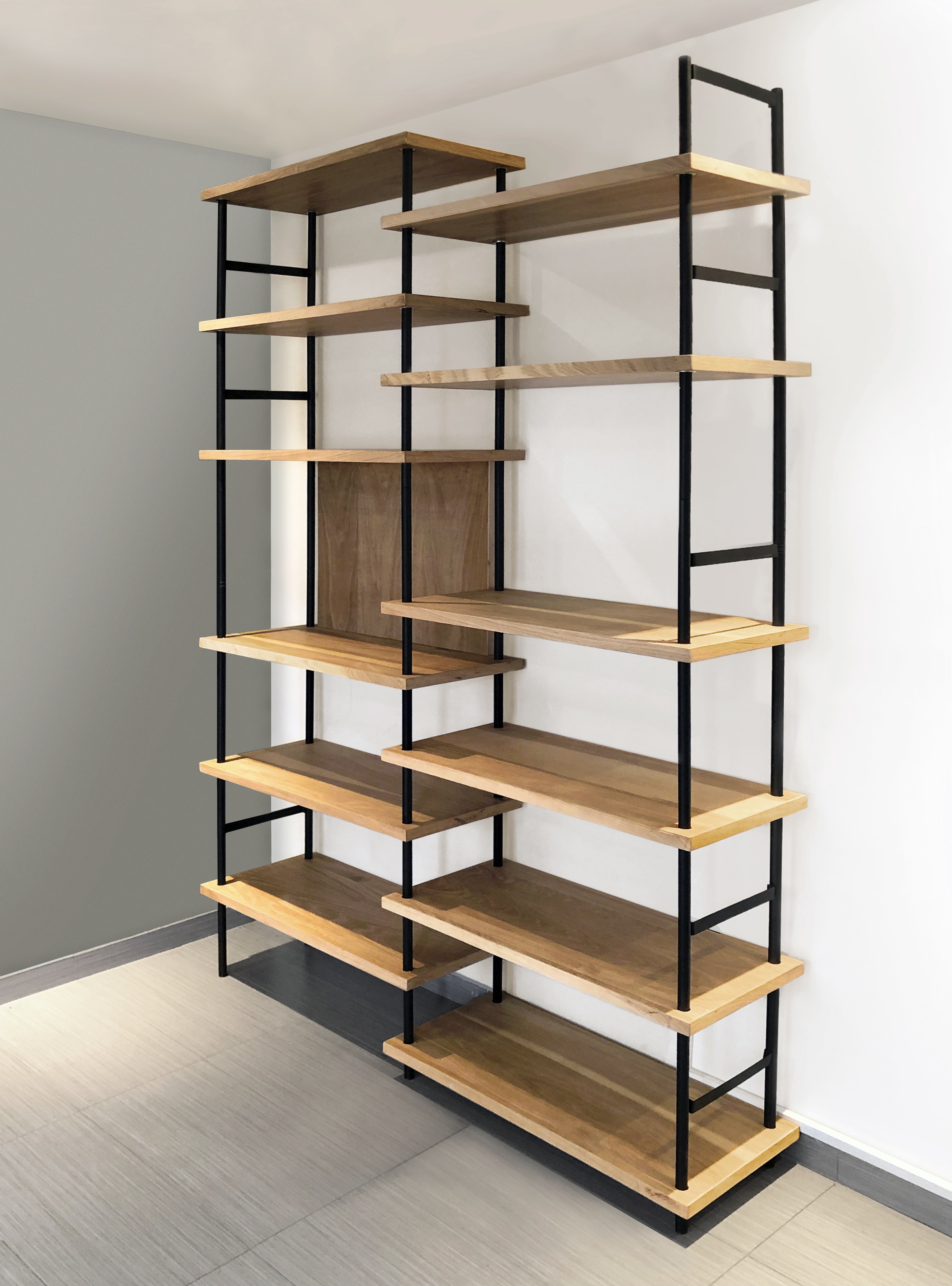 m
m
m